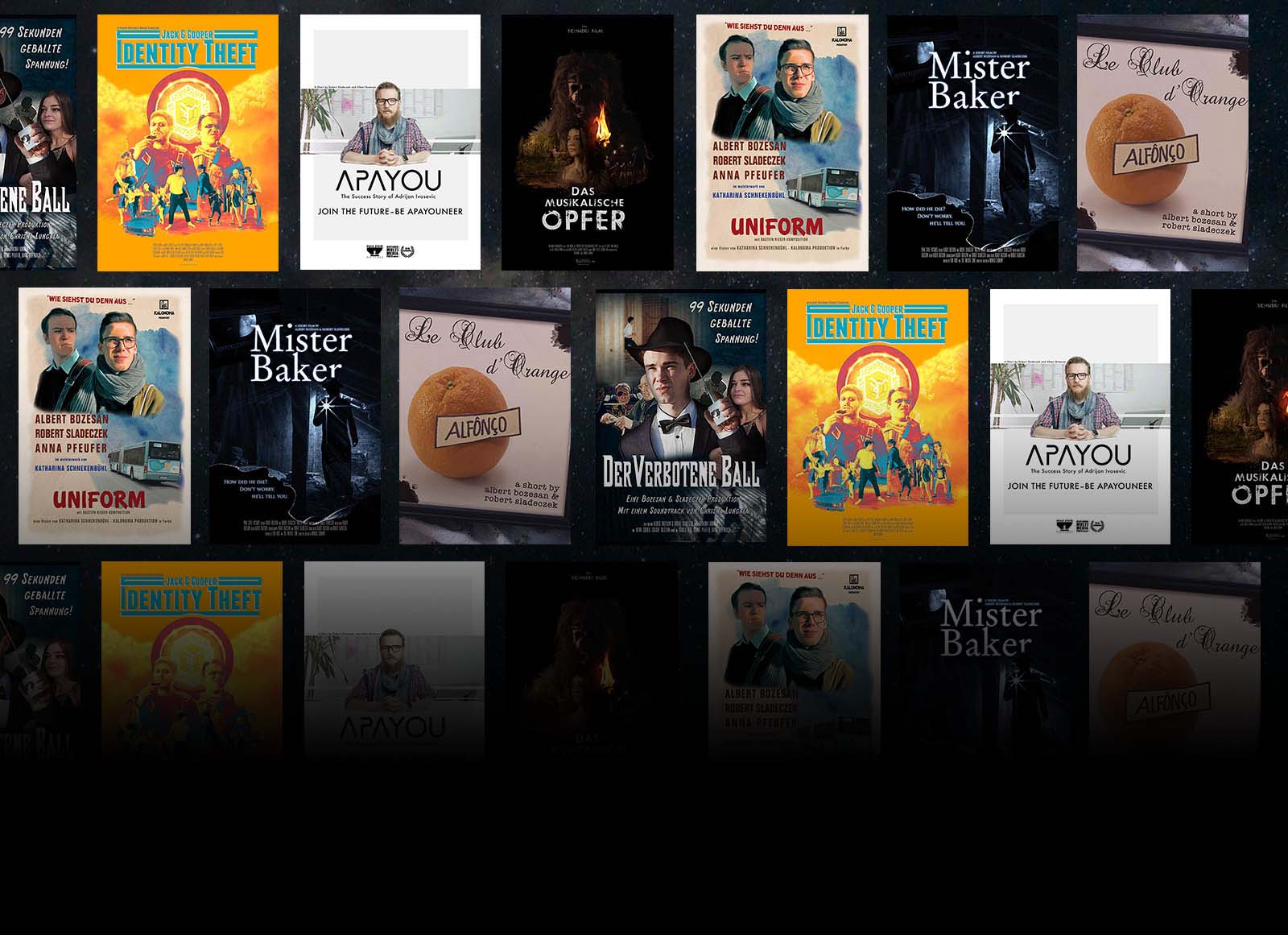 PUT YOUR AUDIENCE IN A PEAK STATE
Peak State Entertainment is a story-driven production company in Munich, Germany.
Founded by two comedian directors Albert Bozesan and Robert Sladeczek,
PSE strives to create perfect stories and bring them to their audience.
Commercial Production
Unleashed Marketing is our brand focussed on creating entertaining video commercials and online videos. Clients include the national German bookstore chain Hugendubel, BMW's carsharing company DriveNow, fritz-kola and TUM International.
Short Films
"Open For Questions": When a fangirl walks into the wrong Q&A session at a film festival, she brings an independent director to the verge of tears.
Podcasts
German Comedy Podcast: Optimistische Verblendung für die Ohren, Unsinn für den Gehörsinn: Albert und Robert reden sich das Leben schön und geben sich keine Mühe, eure Fragen zu beantworten. Am 07.07.2019 schrieb die Süddeutsche Zeitung über Zweibert!